42485211
story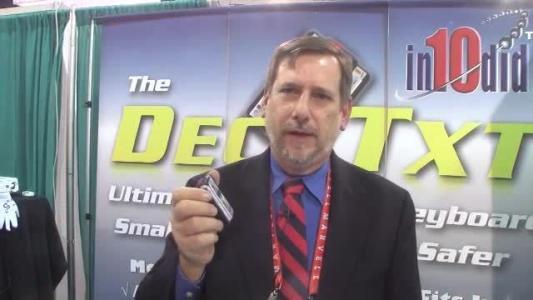 Wayne Rasanen's
Decatxt chording keyboard
may be new and exciting to him, and he says has a patent on it so apparently the
USPTO
found it novel and original, but it's not the first
chording keyboard
by
many
long shots. The idea has been around (at least)
since 1968
. And let's not forget
Braille
chording keyboards, as described in a
1992 IEEE paper
. And if you have an iPhone and want to experiment with a virtual Braille chording keyboard,
there's an app for that
. Maybe we're just jaded. Or maybe we've known a lot of blind people who used one-handed Braille chording keyboards to type as fast with one hand as a sighted person using a QWERTY keyboard and two hands. So it's hard for us to get excited about a chording keyboard. Be that as it may, we wish Wayne Rasanen all the luck in the world as he brings his invention to market.